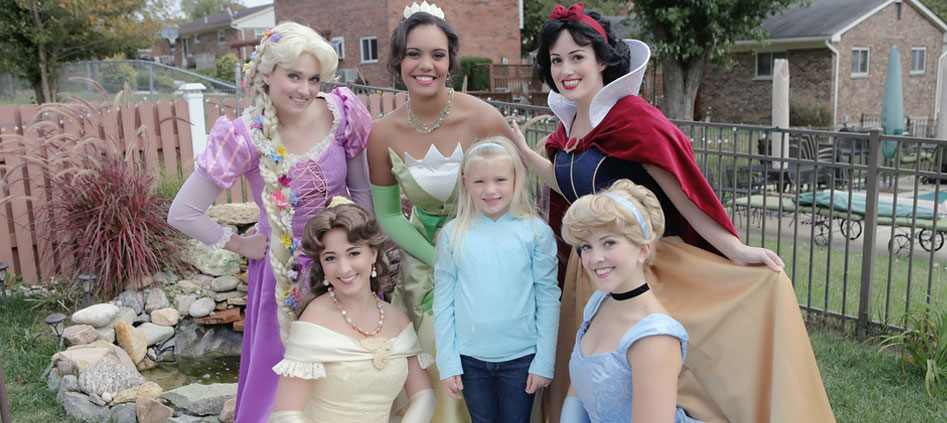 Petite Princess Parties was created with one simple goal in mind, to recreate the magic we once felt when we were young children. There was nothing more magical than watching Peter Pan fly into Wendy Darling's window, or when the Fairy Godmother, with just a magic word, changed Cinderella's torn dress into a beautiful gown fit for a royal ball. And to be able to provide a bit of that special pixie dust at your daughter's next party is what drives us to be the best at what we do!
We merely aren't children's entertainment, or people in run of the mill costumes, we are the storybooks come to life! With the help of custom designed costumes, professionally styled wigs, extensive princess training and research, and a little bit of pixie dust of course, our performers can truly become that princess straight out of your daughter's dreams!
Petite Princess Parties not only prides itself on it's exceptional attention to detail and quality, it also prides itself on finding the brightest stars of local theatres and universities to bring these characters to life! Each performer was hand-picked by the owner, and each performer brings their own special skill-set to the characters they play. Our performers have graced the stages of Broadway, National Tours, Cruise Lines, The Children's Theatre of Cincinnati, The Ensemble Theatre of Cincinnati, The Know Theatre, The Carnegie, The Commonwealth Theatre of KY, Northern Kentucky University, UC's College Conservatory of Music, CYPT, The Covedale Performing Arts Center, and many more!! Your performers are scholarship students, sorority sisters, teachers, artists, and award winning members of the arts community, who want to share their talents with your little stars and their friends!
When you book with Petite Princess Parties, you are not only getting a perfectly crafted party package, you are getting the passion and hard-work of a group of young thriving artists. You are investing in the livelihood of young performers, who hope to make a career in performing for children and families all over the world!
Take a look at the wonderful cast of characters that could be starring in your little one's party performance!!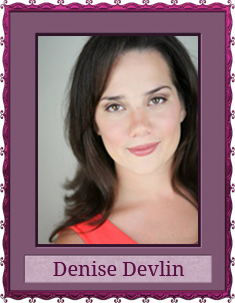 Denise Devlin- Owner and Fairy Godmother
Denise is a singer and actress who has been performing for the last 15 years. She is a proud graduate of Northern Kentucky University, and the School for Creative and Performing Arts. She has always had a love of performing for children, and had the honor of performing on board Disney and Celebrity Cruise Line as a featured vocalist. Her theatrical adventures have taken her to over fifty countries and also thirty states, where she was seen as Gertrude McFuzz in the National Tour of Seussical. You may have seen her onstage as Cindy Lou in the Marvelous Wonderettes at Ensemble Theatre of Cincinnati, or in many of NKU's mainstage productions. She has also has worked at the Human Race Theatre of Dayton, Cleveland Playhouse, Northern Kentucky Symphony Orchestra, The Carnegie, Showboat Majestic, and Kincaid Regional Theatre. She also has toured Australia in the Victorian Tour of Hair!
Denise has worked with children from a young age; first starting as a figure skating instructor, then performing with NKU's Improv Outreach Troupe and also interning at the acclaimed Uptown Arts in Cincinnati, which provided arts classes to underprivileged children in the Cincinnati region. She first got the idea of a mobile birthday party company when working and teaching at the New York Kids Club. She currently is teaching youth drama and music at the National Theatre of Australia, and teaching music and theatre enrichment from toddlers to Pre-K. Her goal of creating this company was to not only bring quality entertainment to the Northern Kentucky region, but also to provide unique performing opportunities for local actresses and singers who love working with children.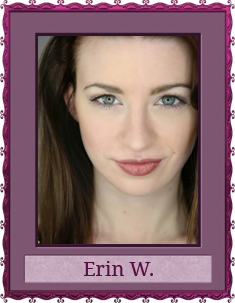 Erin W.- Royal Scribe/ Marketing Manager/Princess Performer
Erin is a graduate of Northern Kentucky University. She received her Bachelor's of Fine Arts degree with an emphasis in Acting. She recently played Becky in Queen City Flash's production of The Complete Tom: 1. Adventures. She previously originated the role of Kemsley in Mars Vs the Atom at Know Theatre as a part of their Summer Serial Series. She originated the role of Dharla in the Cincinnati Fringe show Hot Damn! It's The Loveland Frog. She has performed as Nancy Brooner and Ann Roby at the Lincoln Ampitheatre in the outdoor musical A. Lincoln: A Pioneer Tale. A couple of her collegiate credits include: Alice in A…My Name Is Alice, Jessica in the world premier of Spake and Penny Sycamore in You Can't Take It With You. Erin has also been a guest director for Lexington Children's Theatre's outreach program Shooting Star's Youth Theatre. She has interned at Uptown Arts working as a teaching assistant for their after school program. Erin is currently working at the Educational Theatre Association. Her future endeavors include being a puppeteer with Mad Cap Puppets in the show Winter Wonders and a teaching artist with Dramakinetics.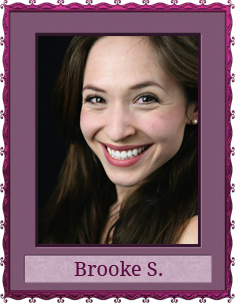 Brooke S.
Princess Performer Brooke is a local actress who is the perfect princess for your child's special day. Brooke has been seen on many local stages as everything from Peter Pan to Cinderella. She has received various scholarships and awards for her achievements as a performer. When not performing you can find Brooke teaching Theatre and Dance classes to elementary students with Cincinnati Arts Initiatives. Brooke hopes she can help to make your celebration truly magical!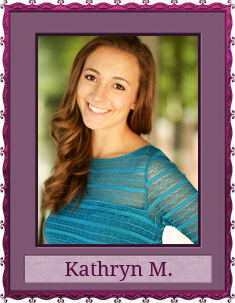 Kathryn M.
Princess Performer Kathryn is seeking a Bachelor of Fine Arts degree in Musical Theatre and a Bachelor of Arts degree in French at Northern Kentucky University. She got involved in her community theatre when she was 13 years old, and has been in love ever since! Some of her favorite roles have been Liesl in The Sound of Music (The Carnegie), Elle Woods in Legally Blonde (NKU), and an actress in A… My Name is Alice (NKU). She has worked with children as a choreographer for both The Wizard of Oz and Annie: The Musical at Market House Theatre. She loves doing silly dances, having music nights with her family, and, of course, eating chocolate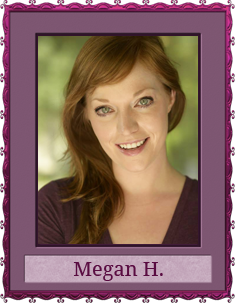 Megan H.
Princess Performer Megan is originally from Louisville,KY and attended NKU where she graduated with a BFA in Musical Theatre. Favorite roles have included Audrey in Little Shop of Horrors, Doralee in 9 to 5, Mary Jo in Piece of My Heart, as well as Mary Jane Wilkes in Big River. She loves working with children, and has enjoyed working as Music Teacher at Gymboree Play and Music for the last 2 years. She continues to perform in Cincinnati with theatres throughout the community. She is ecstatic to get to portray some of her favorite princesses!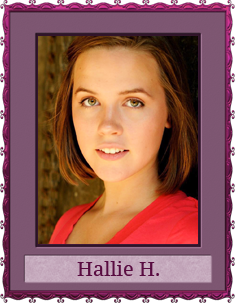 Hallie H.
Princess Performer. Hallie has been studying dancing, acting, and singing for 16 years. She is an alumna of The Kentucky Center's Governor's School for the Arts in Musical Theatre and currently attends Northern Kentucky University where she is pursuing a Bachelor of Fine Arts in Musical Theatre. Hallie has always loved working with children and has been involved with Uptown Arts, Stage Right Acting, and Lexington Children's Theatre.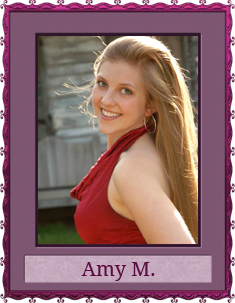 Amy M.
Princess Performer Amy grew up performing renditions of musicals and Disney movies with her brother for her parents. She has taken music lessons for nine years and majored in music. Some of her favorite roles have been Eponine in Les Miserables, Cat in the Hat in Seussical the Musical, Martha in the Secret Garden, and Juliet in Romeo in Juliet. She has had the pleasure of inciting a love for theatre in children through teaching at Stagestruck Theatre camp as well as Sycamore Summer Theatre Camp. She looks forward to bringing the magic to life for your children through these fairytale characters.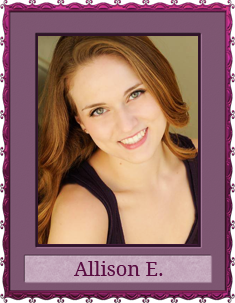 Allison E.
Princess Performer Allison took her first dance lesson when she was four years old and the rest is history; she fell in love with the art performing. She has continued to study many styles of dance as well as voice and acting. She recently graduated from Northern Kentucky University with a BFA in Musical Theatre. During her time there she was a part of the NKU Dance Troupe. A few of her favorite roles include: Serena in Legally Blonde the Musical (NKU), Judy Haynes in White Christmas (Cincinnati Landmark Productions), Val in A Chorus Line (CMT) and Mrs. Kane in the world premier of Heart Attack with a Knife (NKU Y.E.S Festival). Some of Allison's other professional credits include Pippin with the Commonwealth Theatre Co. at the Carnegie, A. Lincoln: A Pioneer Tale (Nancy Brooner/ Elizabeth Sparrow), The Will Rogers Follies (Ziegfeld girl) and Gypsy (Agnes) with Cincinnati Landmark Productions. You can also catch her in The Children's Theatre of Cincinnati's upcoming productions of Beauty and the Beast jr. and Aladdin jr. Allison has always loved working with children. She has worked as a Theatreworks camp counselor; as well as a dance instructor to children pre-K through high school; and was also an intern with Uptown Arts, assisting with the music and dance classes. She thrilled to be a part of this amazing company and looks forward to the opportunity to play a part in your celebration to help make it a truly wonderful and unforgettable day for your child!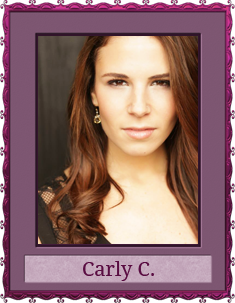 Carly C.
Princess Performer- Carly is a voice and speech pathologist by day and a princess by night! Carly is thrilled to be back in Cincinnati after graduating with her Masters in Speech and Language Pathology from New York University. She works as a voice pathologist at the Blaine Block Institute for Voice Analysis and Rehabilitation/The Professional Voice Center of Cincinnati Her theatre credits include Gabriella in High School Musical, Belle in Beauty and the Beast, Consuela in West Side Story, and the Sour Kangaroo in Seussical. Carly is a proud alumna of Cincinnati Country Day and Northwestern University where she earned her BA in Theatre with a certificate in Musical Theatre. Along with her extensive career in theatre and speech pathology, she also spent many summers as a camp counselor at Wise Center Day Camp and was a counselor/choreographer at Jersey Production's Theatre Camp. Carly is privileged to be able to provide a little extra pixie dust for your little princess's party!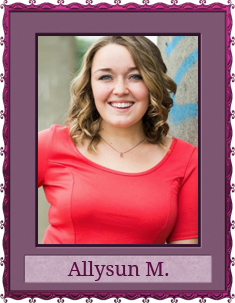 Allysun M.
Princess Performer Allysun is a senior at NKU where she is pursing a BFA in Musical Theatre. She has been involved with theatre for many years and a few of her favorite roles include "Nellie" in South Pacific, "Frenchy" in Grease and "Gertrude McFuzz" in Seussical! The Musical! Allysun has worked with children for many years. She has been a counselor for numerous Broadway camps for ages 6-12 as well as a few theatre intensives. In 2012, she worked with the Salvation Army to create a theatre camp for the students involved with their summer program. Currently, she is an Uptown Arts Scholar and is working with the Hip Hop class.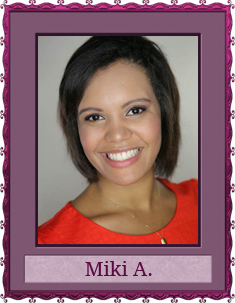 Miki A.
Princess/Popstar Performer Miki has appeared in numerous Northern Kentucky University Productions including Wedding Singer (Tina Turner), A…My Name is Alice (Alice), You Can't Take It With You (Rheba), Legally Blonde (Judge). She has also been seen at The Carnegie in Xanadu (Erato) and several regional theaters including originating the role of Marsha in Josiah For President at the Blue Gate Theatre in Shipshewana, IN and in December she can be seen as The Snow Queen in Cincinnati Children's Theatre's production of The Snow Queen.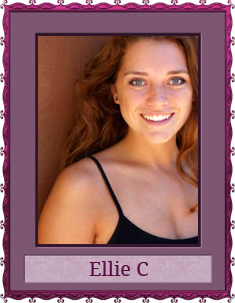 Ellie C.
Princess Performer- Ellie is a sophomore Musical Theatre major at Northern Kentucky University. Since being at NKU she have been in South Pacific, Arabian Nights, and is currently playing the role of Holly in The Wedding Singer. She was featured as the tornado/ensemble in The Wizard of Oz at Derby Dinner Playhouse, and this past summer, moved to California and worked as a youth camp counselor at Idyllwild Arts Summer Program. She is excited to bring her favorite fairy-tale characters to life at your next party!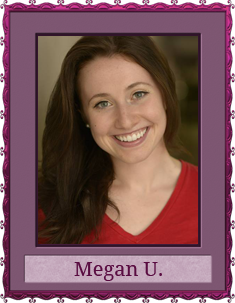 Megan U.
Princess Performer Megan is a student pursuing a Bachelor of Fine Arts degree in Musical Theatre at NKU. She has been featured as a singer at Cincinnati's Coney Island for the last three years, and is a proud alumni of Kentucky Governor's School for the Arts. Her favorite roles include Dorothy in The Wizard of Oz, Belle in Beauty and the Beast, and Millie in Thoroughly Modern Millie. Along with her busy schedule at NKU, she is a member of the NKU Musical Theatre Outreach Tour Troupe, and an intern at Uptown Arts in Cincinnati. She is so excited to bring a bit of princess magic to your next party!!